Meet our team
The Team
Find out about our professional and experienced team - who they are, how they can help you and how you can contact them.
Andrew Burnside
CHARTERED FINANCIAL PLANNER / DIRECTOR
Andrew started his career as a Financial Adviser with The Royal London 1990, moving to The Prudential in 1997. Looking for a new challenge, Andrew was one of the founders of RMB Financial Management in August 2000.
Andrew has lots of experience as an Adviser attaining Chartered Status in 2007, an achievement of which he is proud, he spends lots of time keeping his knowledge up to date order to advise his clients appropriately.
He prides himself in building relationships with clients that allow him to fully understand their requirements and concerns, in turn his clients can be assured that he always has their individual needs foremost in his mind.
Andrew is a serious business professional but also has a fun side, with humour being very important to him.
When not advising, Andrew sings with a local band, paying at venues throughout Yorkshire and The North East, he also can be found working on his 1979 VW Camper Van, something he describes as a labour of love.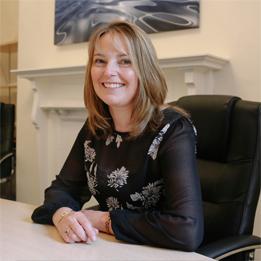 Clare King
Office Manager/Director
Clare started her career in Financial Services in 1996 with Skipton Building Society. She has been with RMB since November 2001 working as an Administrator before qualifying as an Adviser in 2003. 
Clare has a lot of experience in dealing with Clients and her current role as Office Manager means that she ensures the smooth running of the Office. She has maintained her Advisory qualifications and works alongside our Advisers in her additional role as a Paraplanner where she will prepare research and reports.
Clare is committed member of the team but also enjoys family life, dog walking, travel and if she can find a quiet moment, reading.
Amanda Bradley
Administrator
Amanda started her career in Financial Services in 1997 with a firm of Independent Financial Advisers.  She joined RMB in March 2015 and is a valuable and dedicated member of the team playing a key role in the smooth running of the business.
Amanda is highly experienced and personable in dealing with clients in her position as an Administrator.  She works closely with Clare, our Office Manager, and assists the Advisers in meeting their obligations to our clients.
Amanda is kept busy with her two daughters but also enjoys running and taking part in races.
WANT TO MAKE THE MOST OF YOUR WEALTH?
Contact us now to speak to one of our Financial Advisers
Registered office address: 12 York Place, Knaresborough, HG5 0AA.
Registered in England and Wales under reference 4799241.
RMB Financial Management Ltd is authorised and regulated by the Financial Conduct Authority.
RMB Financial Management Ltd is entered on the Financial Services Register (www.fca.org.uk/register) under reference 488850.
The guidance and/or advice contained within this website is subject to the UK regulatory regime and is therefore primarily targeted at consumers based in the UK.
The Financial Ombudsman Service is available to sort out individual complaints that clients and financial services businesses aren't able to resolve themselves. To contact the Financial Ombudsman Service please visit www.financial-ombudsman.org.uk.
RMB Financial Management © Adviser Pro 2022 all Rights Reserved Website Designed, Developed and Licenced by Adviser Pro ©